TODD'S STORY
Todd Huston knows how to overcome incredible challenges. When his legs got caught in the propeller of a boat at age 14, his life was radically changed. He battled to keep his legs with numerous surgeries, but the bone disease eventually forced him to have one leg amputated.
Todd became a psychotherapist and clinical director of the Amputee Resource Center in California. He also worked in psychiatric hospitals for adults, adolescents, and children. He used his professional skills and personal experiences to help patients achieve more in their lives. He also trained health-care professionals and authored articles about working with individuals coping with disabilities.
Then Todd did the unimaginable. To prove that anyone can overcome challenges he completed a world-record-setting Summit America expedition by climbing to the highest elevations of all 50 states in only 66 days 22 hours and 47 minutes, shattering the original record by 35 days!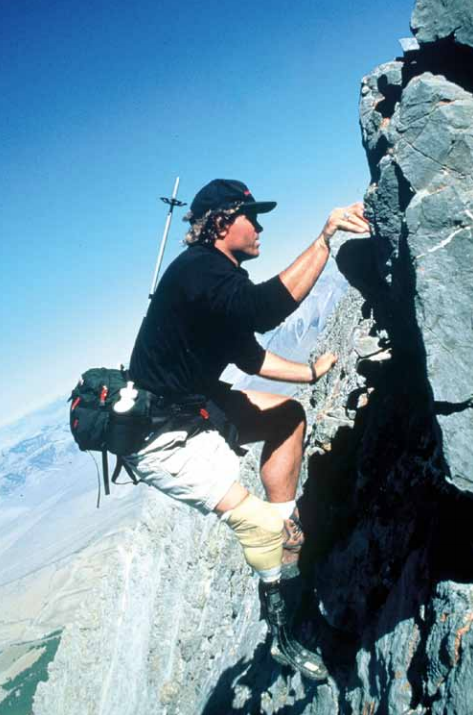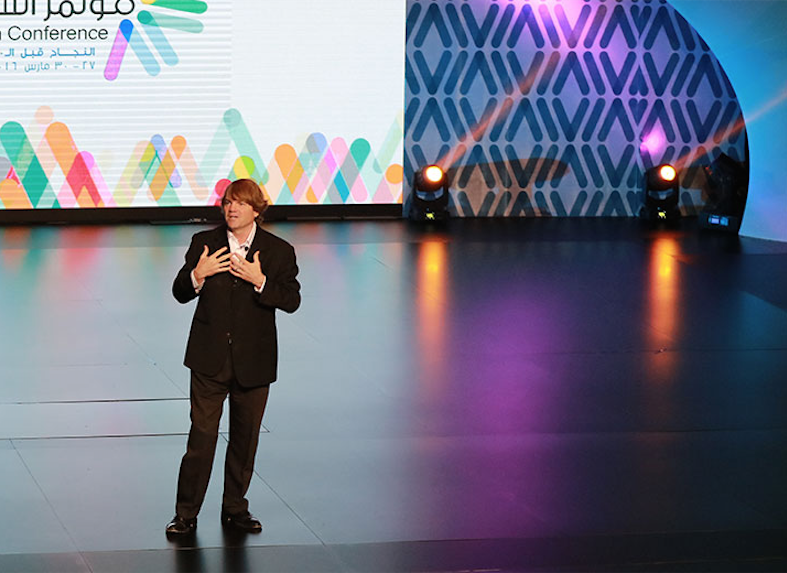 IN THE MEDIA
Todd has been featured in thousands of publications throughout the world, including Sports Illustrated, Forbes, and the Wall Street Journal, and popular books such as Chicken Soup for the Soul, A Second Helping.
He has appeared as a special guest on CBS Year in Sports and Robert Schuller's Hour of Power. Todd has been interviewed on ABC, NBC, CBS, CNN, TNN, Inside Edition, Extra, plus numerous radio programs.
TODD IN THE MEDIA
DISTINGUISHED
HONORS
Several distinguished honors have been awarded to Todd including U.S. Jaycees' Ten Outstanding Young Americans, the Henry Iba Award for Outstanding Citizen Athlete, the Class Act Award, The Power to Dream Achiever Award and the American Red Cross's Everyday Hero Award.
HONORS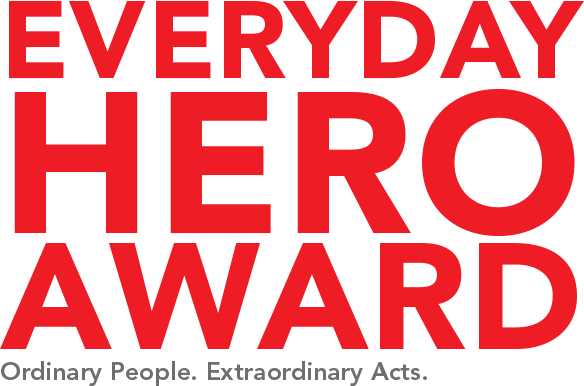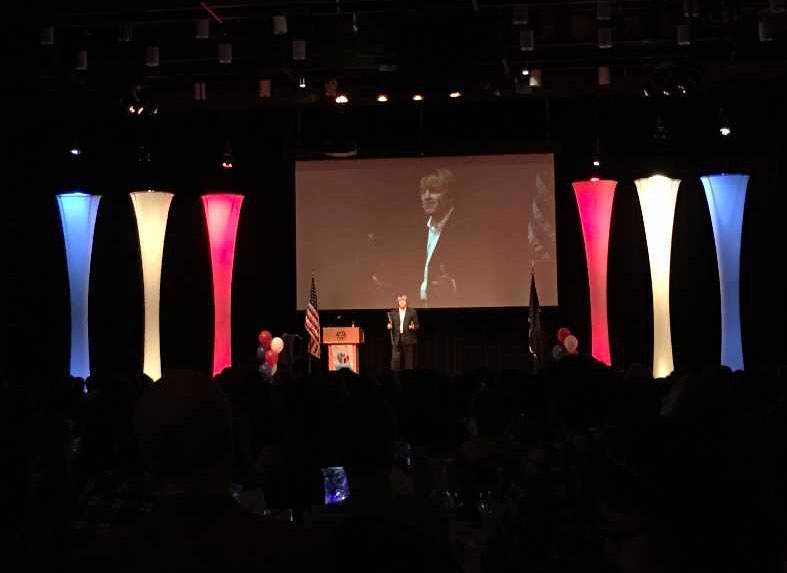 More Than Mountains: The Todd Huston Story
With this powerful keynote presentation, Todd motivates and inspires anyone to believe they can overcome life's many challenges and provides content for the audience to apply immediately in their lives. This presentation centers around Todd's boating accident at age 14 where he died twice and had his leg amputated while awake.  Audiences marvel as Todd shares how he went on to do what many thought was impossible – he became the first disabled person to break an able-bodied world record in sports by climbing to the highest elevations in each of the 50 U.S states faster than anyone else, and he did it with only one leg.
The Todd Huston Story
Accomplishments
World record… First and only disabled person to break an abled body world record in sports
Todd's story is a screenplay and is currently being reviewed to become a major motion picture
Author, More Than Mountains: The Todd Huston Story
Featured in Chicken Soup for the Soul, A Second Helping
Featured in True Tales of the Mountains
Awarded Ten Outstanding Young Americans in 1999
Awarded Everyday Hero Award by American Red Cross 1999
Distinguished Eagle Award 2019
Awarded Ten Outstanding Young Tulsans 1997
Awarded Henry Iba Award for Citizen Athlete of the Year 1997
Selected as Distinguished Oklahoman in 2002
Awarded The Power to Dream Achiever Award 2011
Awarded Class Act Award from Phillips Petroleum.
Awarded Memorial High School Hall of Fame (Tulsa)
Eagle Scout
The patented inventor of the prosthetic device. U.S. Patent #5,984,972
Featured on CBS, NBC, ABC, CNN, TBN, C-SPAN, Inside Edition, Extra, Robert Schuller's Hour of Power and many other televised programs
In hundreds of articles including, Sports Illustrated, L.A Times, Wall Street Journal and Forbes
An international speaker who has performed from Australia to Bosnia and throughout the United States
Hired to create workshop presentations for billionaire and Inc. Magazine entrepreneur of the year and top 100 of the century.
Hired by schools to do programs of personal responsibility for school-children teaching, honesty, citizenship, caring, responsibility and respect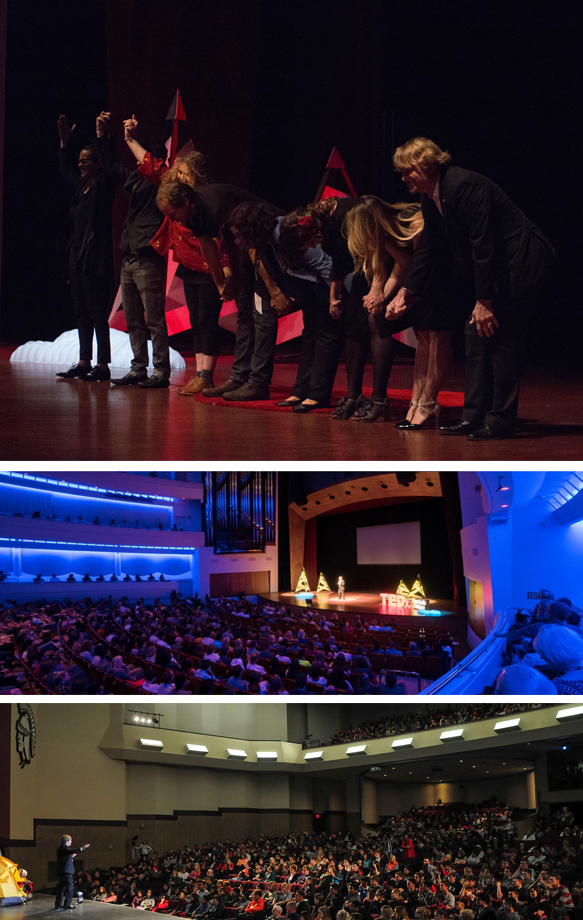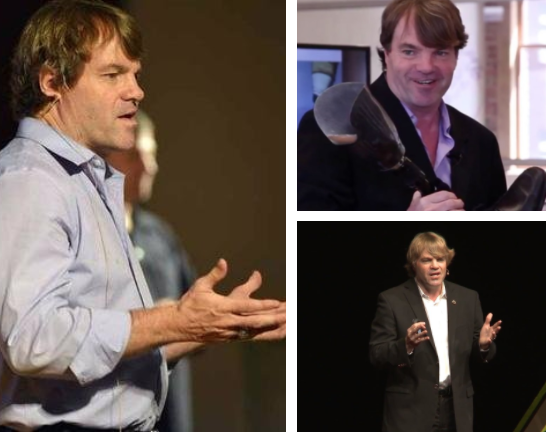 Education/Professional Credentials
Masters in Counseling Psychology, graduated Magna Cum Laude, Certificate of Leadership
Bachelor of Science in Business Administration, concentration in finance
Elected and served as a City Councilor for Tulsa, OK
Financial Advisor – Series 7 Licensed
President Huston Resources, Inc
Vice President Amputee Resource Foundation of America, Inc
Elected CEO of Tulsa Christian Business Alliance
Prior work included clinical director of Amputee Resource Center; psychiatric assistant to psychiatric hospitals, child, adolescent, and family therapy