TODD TALKS & WORKSHOPS
Inspirational & Motivational
CORPORATION • ASSOCIATION • EDUCATIONAL • RELIGIOUS
MOTIVATION • LEADERSHIP • SAFETY  • LIFE BALANCE
More Than Mountains: The Todd Huston Story
With this powerful keynote presentation, Todd motivates and inspires audiences to believe they can overcome life's many challenges and provides content for them to apply immediately in their lives. This presentation centers around Todd's boating accident at age 14 where he died twice and had his leg amputated while awake.  Audiences marvel as Todd shares how he went on to do what many thought was impossible – he became the first disabled person to break an able-bodied world record in sports by climbing to the highest elevations in each of the 50 U.S states faster than anyone else, and he did it with only one leg.
He uses awe-inspiring slides and stories from his life and expedition, traveling to the highest mountains of North America, including the daunting 20,310-foot Denali in Alaska. Your audience will laugh and cry with him through real-life challenges and be left with insight and inspiration to overcome every obstacle holding them back, both individually and professionally, by finding the opportunity in every challenge.
BOOK TODD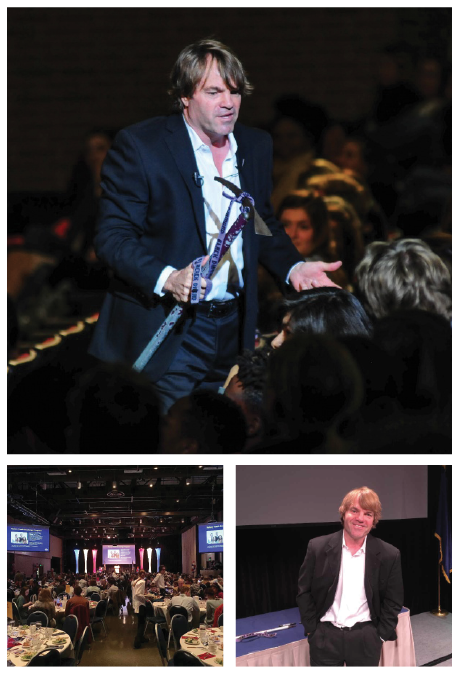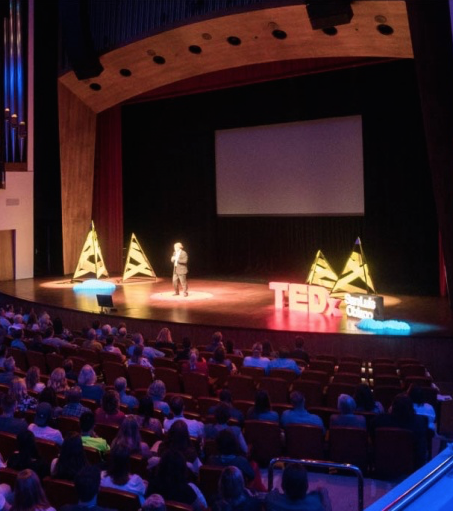 Inspirational/Motivational
Your audience will experience laughter, suspense, exhilaration, and awe as he inspires them to:
Overcome any challenge
Eliminate fear and doubt
Turn obstacles into opportunities
Be their best in any situation
Make positive life changes now
Reach their personal and professional goals and dreams
Inspirational/Motivational: Adults (Can be modified for teens and children), Keynote Presentation, Business, Associations, Organizations, Educational, and Religious.
EXCELLENT FOR MOTIVATING YOUR SALES TEAM!
Safety or Inspirational Safety: Adults, Keynote Presentation, Business, Associations, Organizations
BOOK TODD
No Excuses Safety Training
NO EXCUSES SAFETY® presentation uses Todd's story of being hit by a boat propeller, which nearly cost him his life and did cost him his leg, to breaking the world record in the most dangerous sport in the world, mountain climbing. He inspires audiences to realize the importance of having a safety attitude and culture. His ICE™ method helps people easily remember what they can do to avoid any accidents.
NO EXCUSES SAFETY will:
Teach your audience the ICE method for avoiding accidents
Inspire them that they can have a ZERO accident workplace
Decrease your incident rate
Have employees take personal responsibility for their safety
Have employees take responsibility for the safety of co-workers
Show them the value of always thinking about safety
Why their safety is important to everyone in their life
Why there are NO EXCUSES for an accident
Todd knows the value of safety, not only because he was involved in a serious accident that caused him to be an amputee, but also because he used his "ICE" safety method to break the world record in climbing the 50 United States high-points, including the extremes of 20,310-foot Denali in Alaska.
As the only disabled person to break an able-bodied world record in sports, he could never have achieved his goal without knowing and practicing the NO EXCUSES SAFETY ideas.  Todd's entertaining story is inspiring and educational and will leave your audience with NO EXCUSES!
BOOK TODD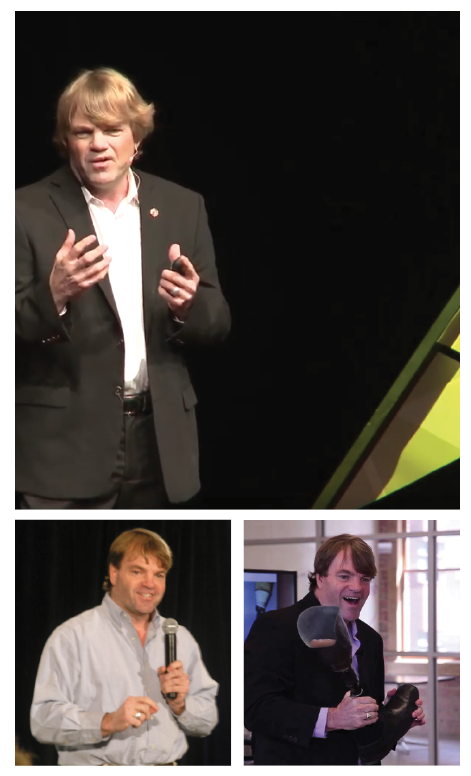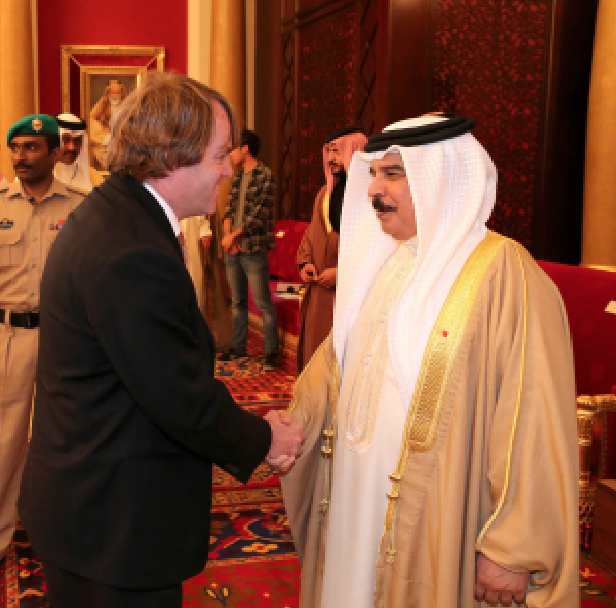 Todd Huston at the palace with the King of Bahrain.
Todd was the keynote speaker for the kingdom's Success Seminar where he spoke to representatives of over 60 nations.
Leadership: The Path to the Top
Todd's leadership talk focuses on what is hailed by the Wall Street Journal and Harvard Business School as the style producing significantly positive results in businesses and organizations – servant leadership.  Todd uses his world-record mountain climbing expedition to inspire and teach leadership principles that will help your organization and team reach the top. Todd has taught these principles globally to every organizational level, from CEO's and royalty to salesmen, administrative staff, and line workers.
Todd's 12 principles of leadership teach:
Why each individual is valuable to everyone
Why leadership must be a win-win-win
Why leaders must not think in or out of the box, but without a box
How to apply empathy and compassion in leadership
The importance of persistence and "grit" in reaching your goals
The truth and power of humility
What love has to do with leadership
Why everyone is already a leader and how to bring out their best
The one question to ask yourself as a leader and the choice you need to make
How to become a leader today and start changing your future now
How everyone in your organization can be an effective servant leader
The advantages of servant leadership to your bottom-line
BOOK TODD
Pathways to Life Balance:
Don't Stress!
This highly-interactive, highly-customized program teaches concepts and techniques that help audience members find life balance to better manage personal and professional stress.
Todd was selected to write and teach this program to one of the top 100 US hospitals for their physicians, employees, and corporate clients. This talk can also be used as a workshop when hiring Todd as your meeting's keynote speaker.
Some of the broad goals for this program include:
Reducing employee absenteeism and doctors' visits caused by stress
Reducing on-site conflict that causes safety violations and work-related hazards
Decreasing the cost of health care by decreasing the amount of sick days workers have to take along with helping them understand how to live healthier, stress-reduced lives
Decreasing mental and psychological illness while creating a safer work environment
Increasing productivity, performance, and communication effectiveness on the job
Showing employees simple steps they can use to increase their health and wellness at work and at home
BOOK TODD