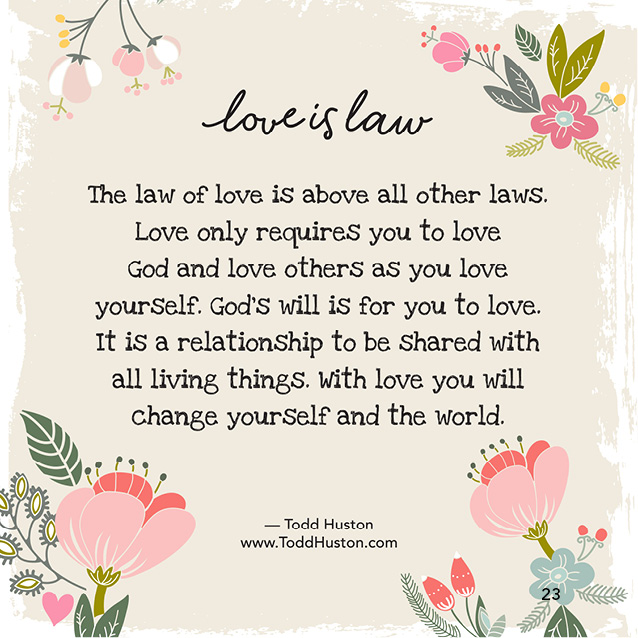 @toddhustonloveleader @worldloveleader @worldloveleaders
Love is Law The law of love is above all other laws. Love only requires you to love God and love others as you love yourself. God's will is for you to love. It is a relationship to be shared with all living things. With love you will change yourself and the world.
Let's build a world of love!