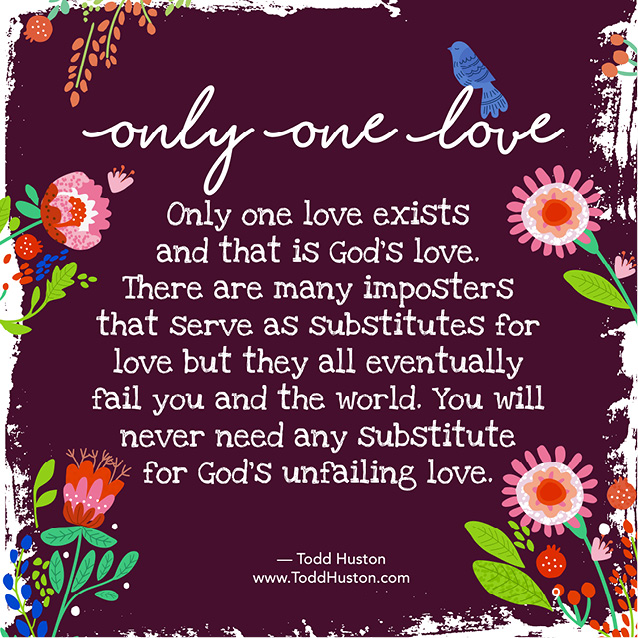 @toddhustonloveleader @worldloveleader @worldloveleaders
Only One Love Only one love exists and that is God's love. There are many imposters that serve as substitutes for love but they all eventually fail you and the world. You will never need any substitute for God's unfailing love.
Let's build a world of love!