October 1, 2013
Cameron University's Office of Student Development, in conjunction with Cameron Lectures and Concerts Series, will present "Every Challenge is an Opportunity. Every Opportunity is a Challenge," a presentation by amputee, author, world record holder and inventor Todd Huston. The presentation is scheduled for Wednesday, October 9, at 6:30 p.m. in the McCasland Ballroom of the McMahon Centennial Complex and is open to the public at no charge.
"We are thrilled to bring Todd Huston to Cameron University," says Dr. Jennifer Pruchnicki, Director of Student Development. "While his first-hand experiences of overcoming a disability will be motivational and inspiring, his message of 'being the best you can be' applies to everyone."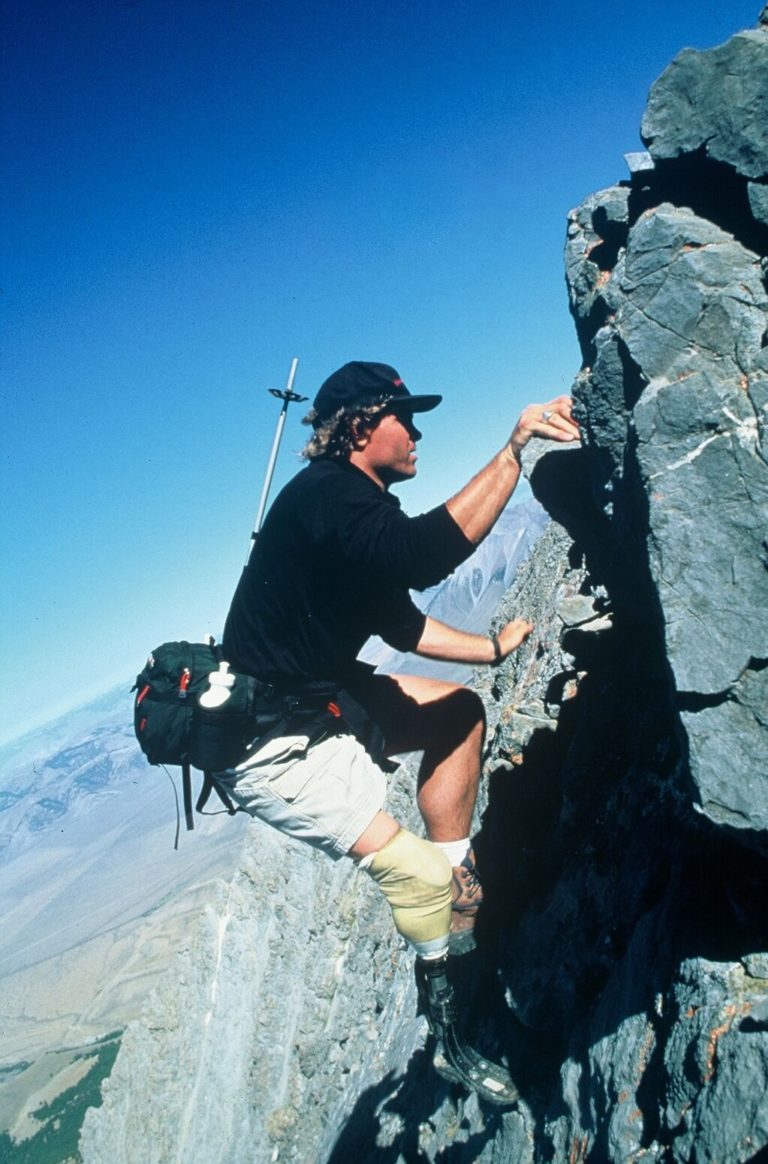 Huston is committed to inspiring others to be their best. With his journey of pain, determination and adventure, including his expedition to the highest peaks in all 50 United States, others are able to overcome their challenges. His story helps everyone realize they too can reach new heights of well-being, success and happiness. Huston envisions a world where there are no boundaries to the potential good a person can be or experience. His hope is that everyone can break free of the bonds of fear that hold them back from the power to do good for themselves, their loved ones and for the world.
A resident of Tulsa, Huston knows how to overcome incredible challenges. When his legs got caught in the propeller of a boat at age 14, his life was radically changed. He battled to keep his legs with numerous surgeries, but bone disease eventually forced him to have one leg amputated.
After becoming a licensed psychotherapist, he served as clinical director of the Amputee Resource Center in California and also worked in psychiatric hospitals for adults, adolescents and children. Huston used his professional skills and personal experiences to help patients achieve more in their lives. He also trained health-care professionals and authored articles in working with individuals coping with disabilities.
Then Huston did the unimaginable. To prove that you can overcome challenges, he completed a world record-setting Summit America expedition by climbing to the highest elevations of all 50 states in only 66 days 22 hours and 47 minutes, shattering the original record by 35 days.
His autobiography, "More than Mountains: The Todd Huston Story: One Leg, Fifty Mountains, an Unconquerable Faith," was published in 1995.
Huston has been named to the U.S. Jaycees' Ten Outstanding Young Americans and has been honored with the Henry Iba Award for Outstanding Citizen Athlete, the Class Act Award, The Power to Dream Achiever Award and the American Red Cross's Everyday Hero Award. Full Story