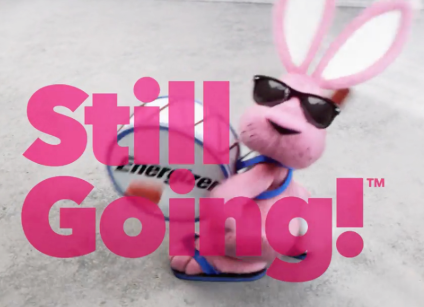 Friday, June 8th, 2007, 9:07 AM CDT
Updated: 
Friday, June 8th, 2007, 7:11 PM CDT
Most folks know the big pink bunny that just keeps going, and going, and going. Well, the Energizer Bunny showed up in Tulsa Friday. He was here to surprise Todd Huston, who' a mountain climber, inspirational speaker, and former city councilor. The News On 6's Rick Wells reports Huston has been nominated for the Keep Going Hall of Fame.
Friday is a pretty special day for Todd Houston; he just doesn't know it yet. The Energizer Bunny's here to see him.
Friends and family are throwing Huston a surprise party to announce that he has been selected as one of ten nominees for Energizer's Keep Going Hall of Fame.
Huston was nominated for the Keep Going Hall of Fame because of his athleticism and his inspiring story. He was nominated by his friend Pamela Reynolds. Huston lost a leg in an accident as a teen. Despite that, he has pursued his interests and his dreams, which include climbing mountains. He still holds the record for climbing the highest points in all 50 states in the shortest time.
He spent a turbulent term on the Tulsa City Council a few years back, but now he's doing what he loves most, traveling the world, telling his story and inspiring others to overcome challenges
"I'm so often stopped by people that heard it 10 years ago, and they say hey I remember what you said and it made a difference," Huston said. "When I hear that it keeps me going."
You can vote for Todd Huston on the Energizer website. Voting begins June 14th and continues through the end of July.