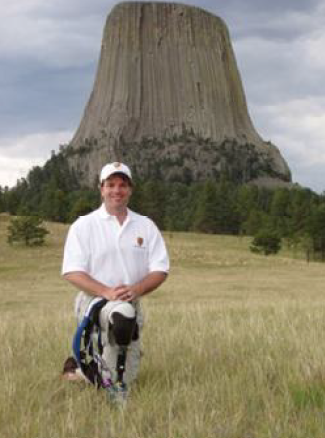 Mission Possible: Becoming the Best You!
September 26-28, 2014
South Shore Harbour Resort
League City, Texas
Planning for our 5th Annual Conference is well underway and registration information will be distributed in June. We are so excited about our speaker line up and want to highlight our Friday Keynote Luncheon speaker.
Todd Huston is The World's Only Disabled Athlete to Hold a World Record in an Able-Bodied Sport: Mountain Climbing. His Story Inspires and Shows How to Overcome Any Challenge! Todd Huston has overcome incredible challenges. When his legs got caught in the propeller of a boat at age 14, his life was almost ended. He died twice but was revived both times. He battled to keep his legs with numerous surgeries but eventually had one leg amputated. Then, Todd did the unimaginable: he set a world record by climbing the highest elevations in all 50 states with ONLY one leg in one of the most extreme and dangerous sports that exists (mountain climbing). Today, he is the only disabled athlete to hold a world record in an able-bodied sport.
Life is full of challenges. When faced with such difficulties in life, each person has to decide how they will embrace and overcome their own challenges, but it is important for people to remember that they are not alone. Todd has been speaking to audiences around the world for 15 years. His inspirational talk, which includes humor, insight, courage, and hope will serve as a catalyst for overcoming life challenges.
Todd's message is so powerful, he has been featured in Sports Illustrated, Forbes, L.A. Times, Wall Street Journal and on CBS, ABC, CNN, Inside Edition, and EXTRA.