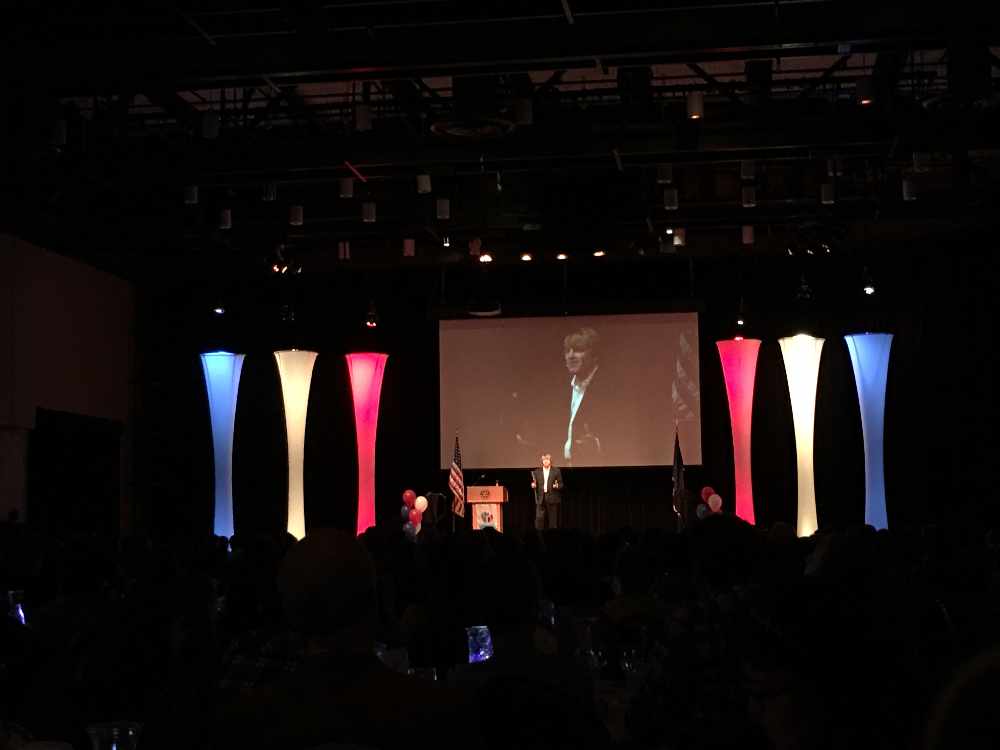 Wednesday, April 18th, 2018 4:52pm
Juneau, AK (KINY) – The first of three Pillars of America speeches were held in Centennial Hall this afternoon.
The hall was filled with people from all over the community, as well a couple hundred of students. Featured guest this week was Todd Huston.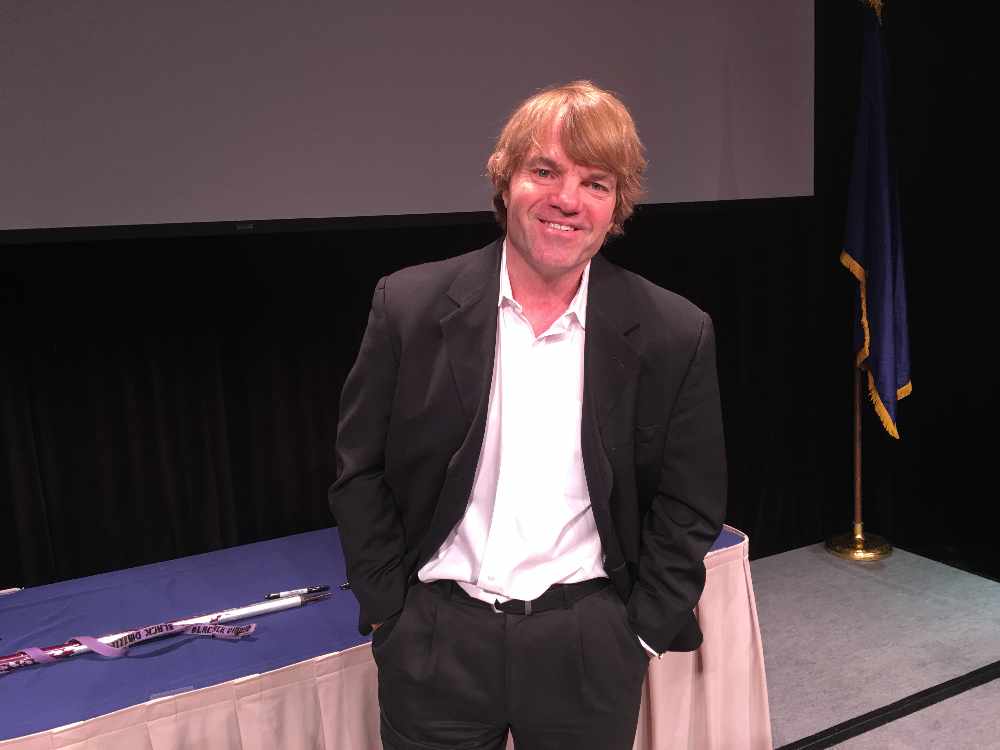 Todd Huston holds the world record for climbing the tallest peaks in all 50 states, smashing the previous record as an amputee. He didn't let the loss of his right leg stop him and finished his journey in Alaska on top of Denali. For the last twenty years, he has been traveling and sharing his story in various cities and on several major news programs. He shared that story with Juneau citizens, describing each moment in great detail and including some laughs throughout.
After the speech, we got a quick chance to ask Huston a single question. What was his advice for the young people of the world?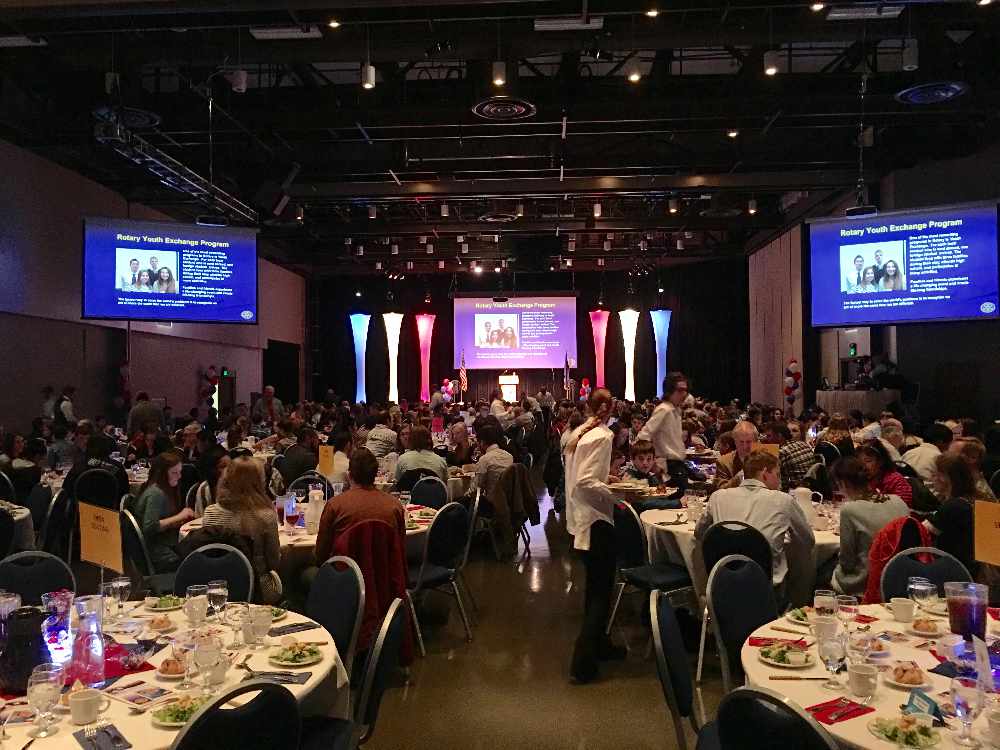 "Everything that they need to be able to start, to be the very best that they can be, to be able to not only be the greatest for themselves, but also for others, is already within them."
We also caught up with Beth Weldon, who is the President of the Juneau Glacier Valley Rotary Club, and asked her what she considered to be the value of bringing in speakers like Huston to Juneau.
"The value to the community is through the young people. I've brought my children here since they were old enough to sit still at a table and they've learned many life lessons and they'll tell you these lessons back even to this day from some of the amazing speakers they've heard. Hopefully it's changed their lives and hopefully it's helping the other youth as well."
Next Wednesday, the second Pillars of America guest will be Derek Clark, also known as the "Rapping Dad".
Find out more about Todd Huston, his story, and his life on his official website. He was also a guest on Capital Chat on Tuesday.