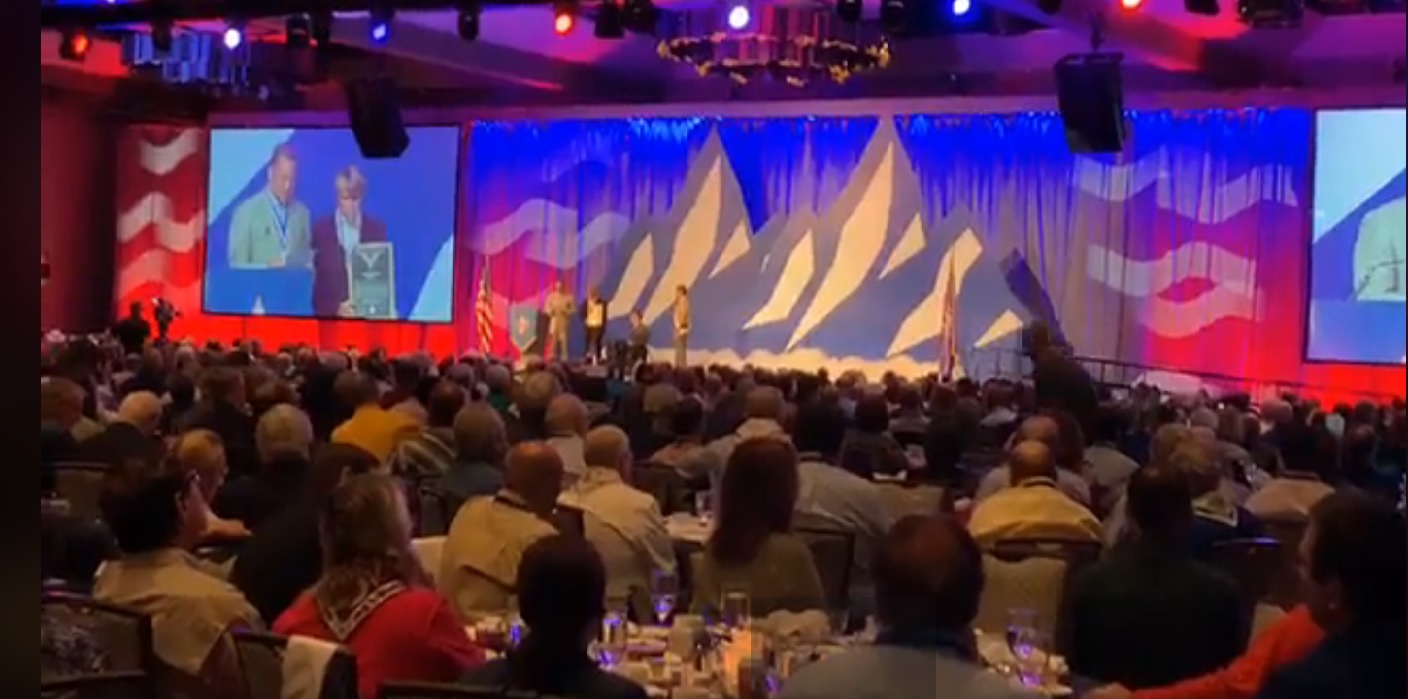 Distinguished Eagle. Leg amputee.
World Record Mountain Climber
Book Todd for your next speaking event!
What an honor it was to be the keynote speaker at the 2019 NAM meeting during the Americanism Breakfast for the National Eagle Scout Association. After receiving a standing ovation, I was awarded the Distinguished Eagle Award.  I was blessed and humbled by the generosity of the Boy Scouts of America.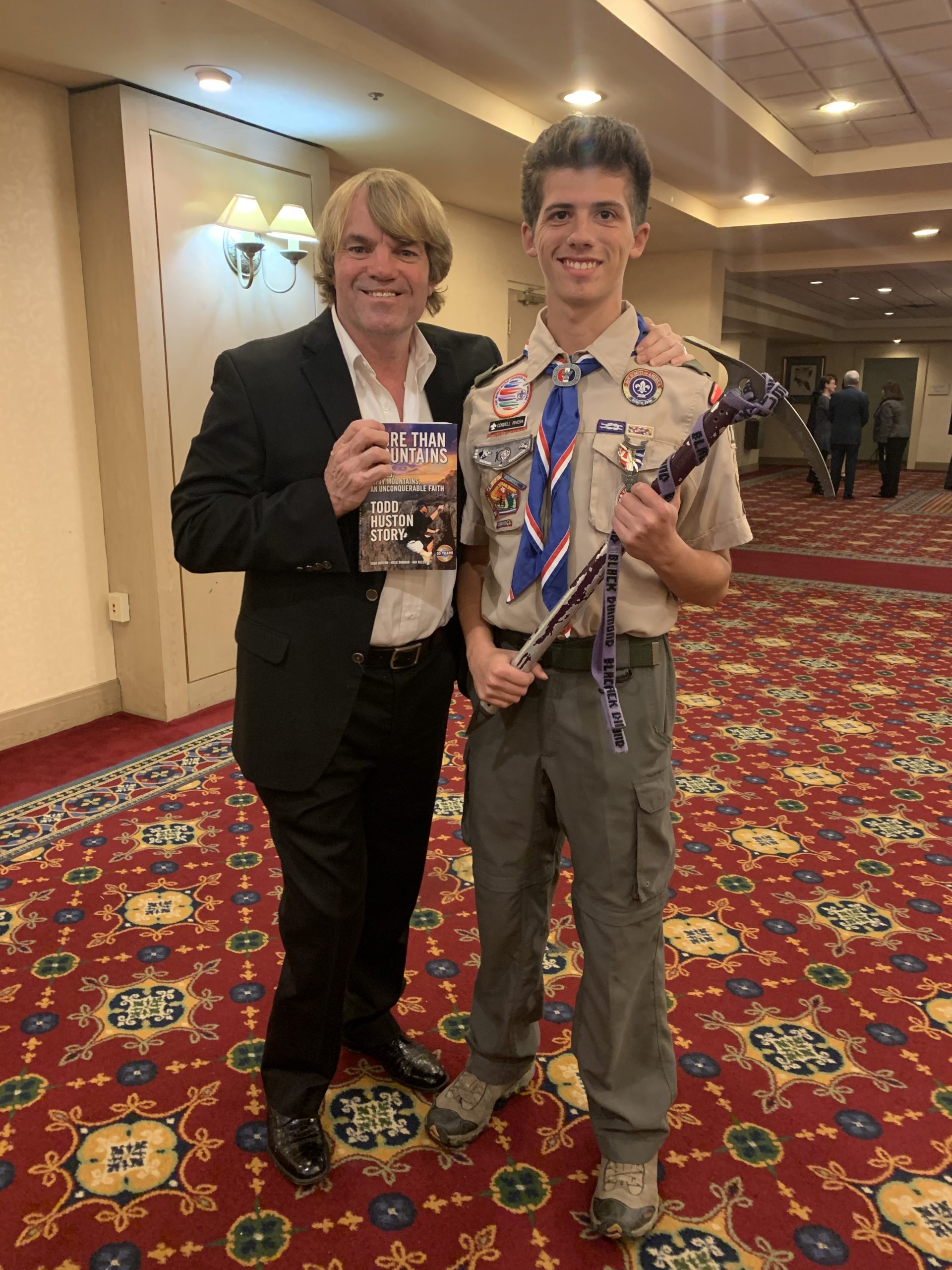 I have been requested to speak at several council scouting events. If you are interested in having me speak at your scouting event, fundraiser or ceremony, please contact me.
Todd was on his way to becoming an Eagle Scout but at 14 he was injured in a severe boating accident that eventually led to his leg being amputated. But that did not stop him from becoming an Eagle Scout. Relying on the foundation of scouting, he then accomplished the impossible, by becoming the first leg amputee to climb the highest points of all 50 states and breaking the able body world record by 35 days.  He has told his story to other scouts, along with political and business leaders around the world.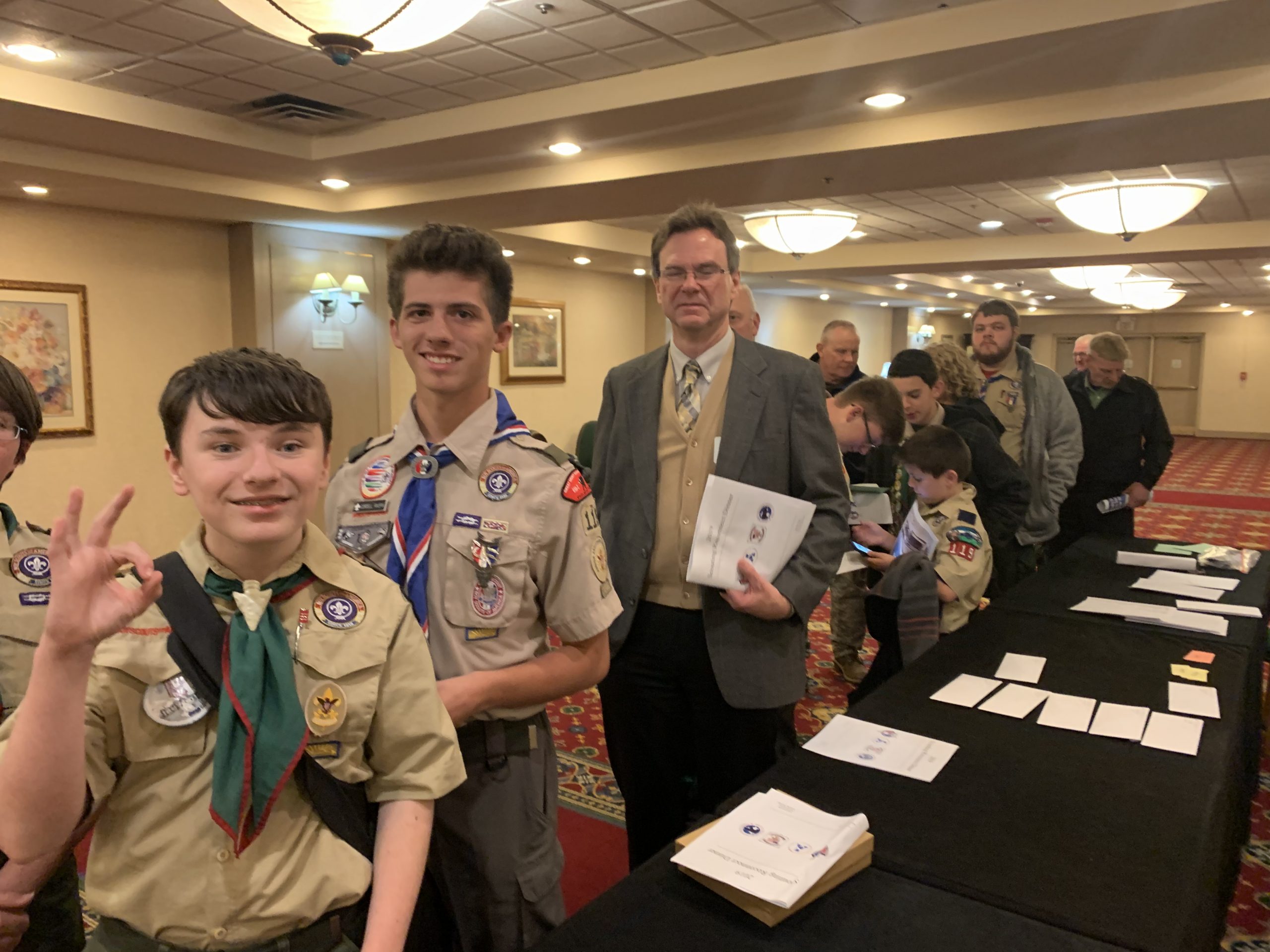 Be inspired for a lifetime!
Your audience will experience laughter, suspense, exhilaration, and awe as he inspires them.
Todd Huston 20 year international speaker, inspires audiences to overcome their challenges, achieve their goals, and reach their dreams. Todd has successfully spoken internationally to all types and ages of audiences for over 20 years. Your audience will immediately respond to Todd's message and begin making positive changes for personal and professional life. Todd often gets stopped by people who heard him over a decade ago who mention how his story changed their life.
Todd's talk will help your audience:
Overcome any challenge
Eliminate fear and doubt
Turn obstacles into opportunities
Be their very best in any situation
Make positive life changes NOW
Reach their personal goals
I look forward to hearing from you and helping serve your scouting organization.
907.203.9498